Time and Mood can automatically import any other playlists that you choose to import, but YouTube does not allow to access "Watch Later" playlist via API. Fortunately, Google has a Takeout feature, allowing you to export any data that Google stores about you, which also allows you to export your Watch Later playlist in JSON format that Time and Mood understands. If you would like to do this, here's a step by step guide of what you should do:
1. Go to Google Takeout page
2. Check that correct account is selected: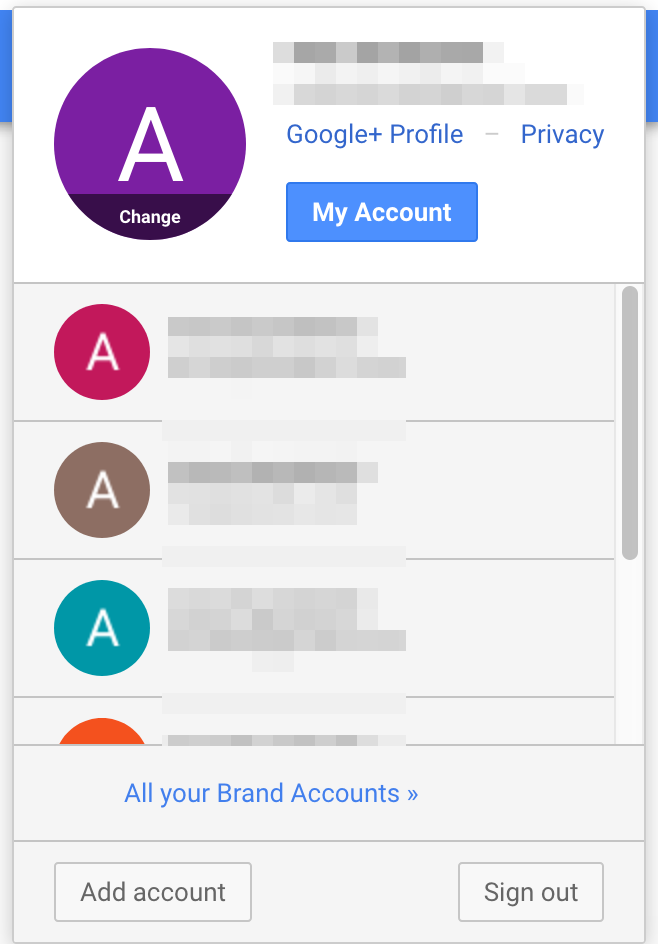 It should match the account you use to watch YouTube
3. Click "Select None" button:

4. Scroll down and select YouTube:

5. Expand selected YouTube option: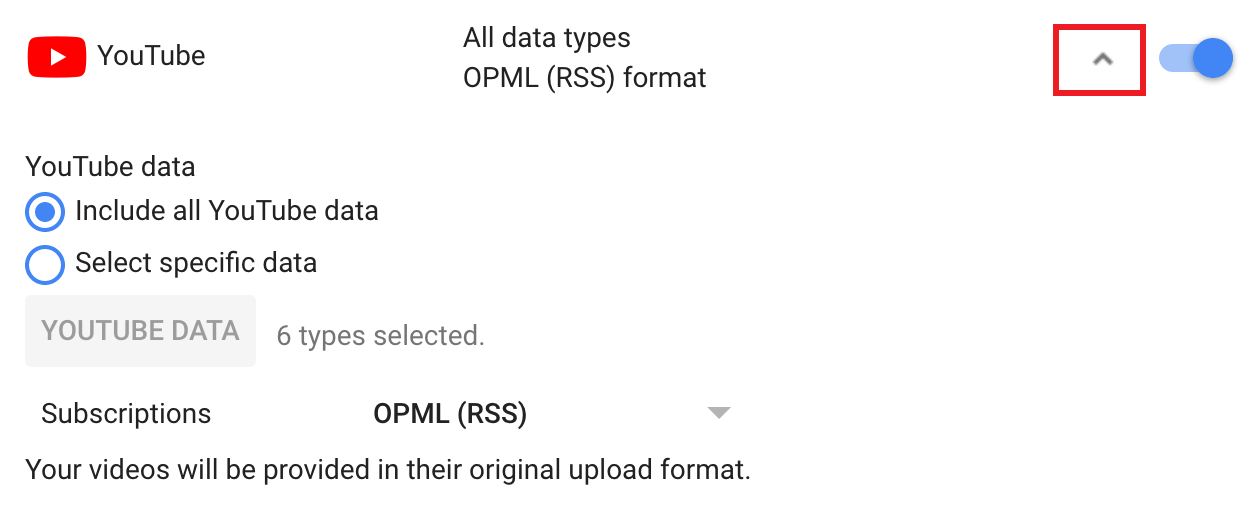 6. Click "Select specific data" and only leave "playlists" option selected: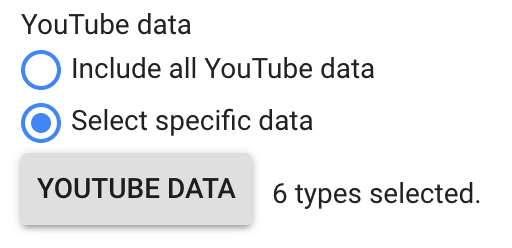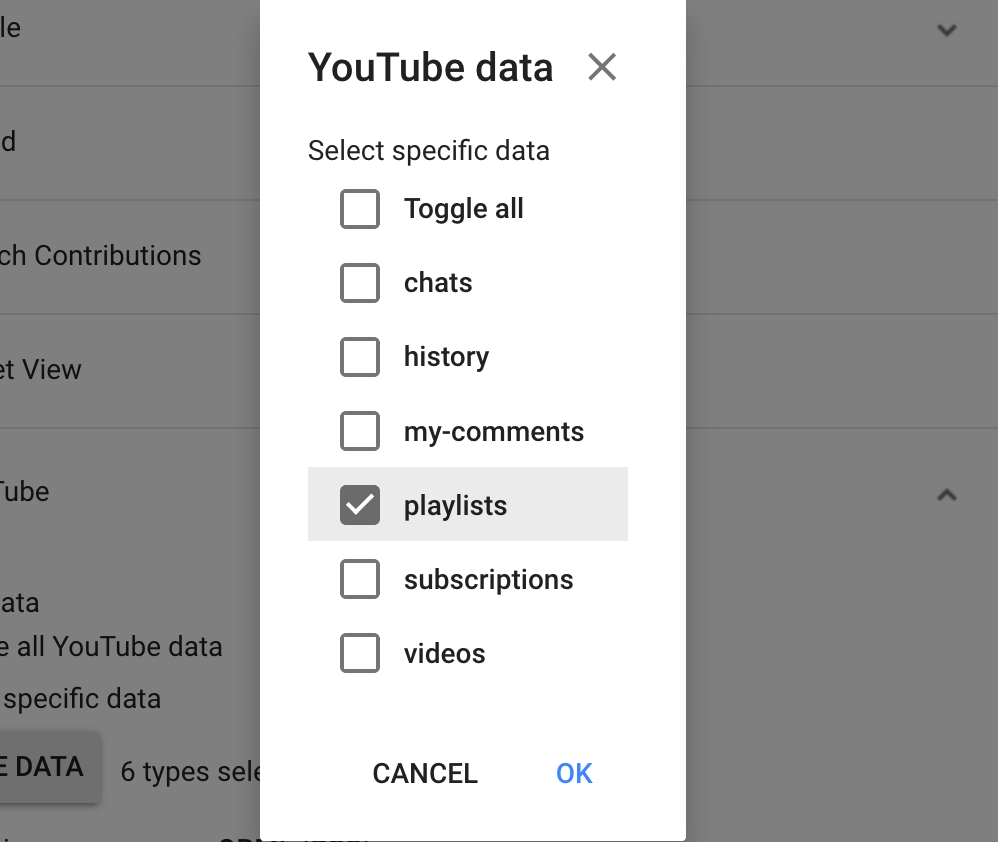 7. Click "Next"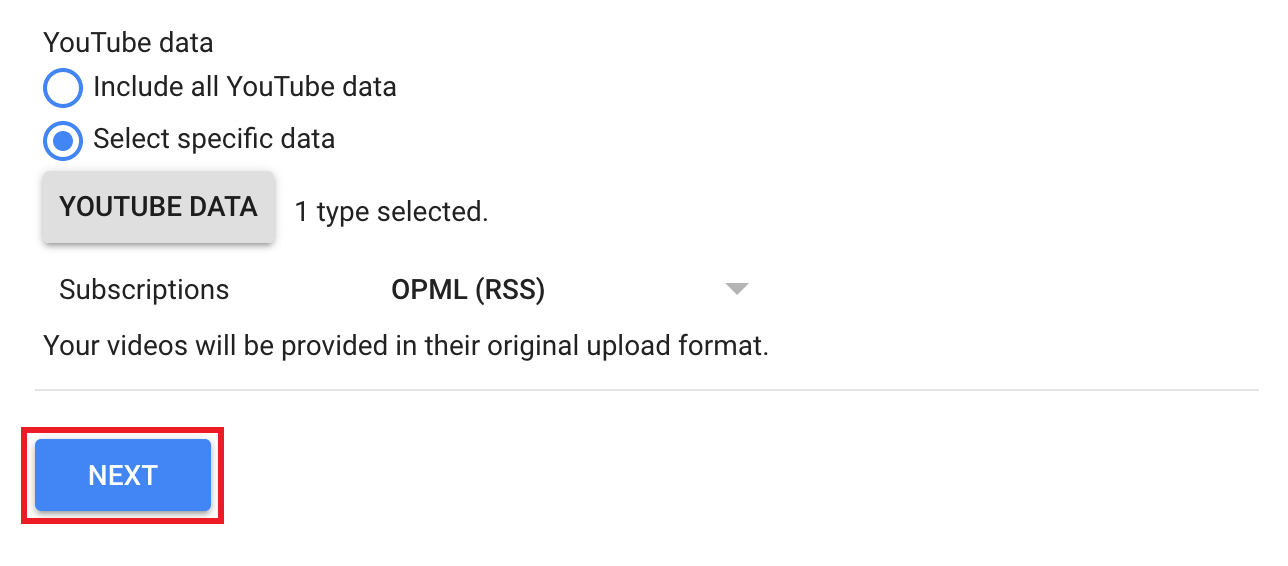 8. Click "Create Archive"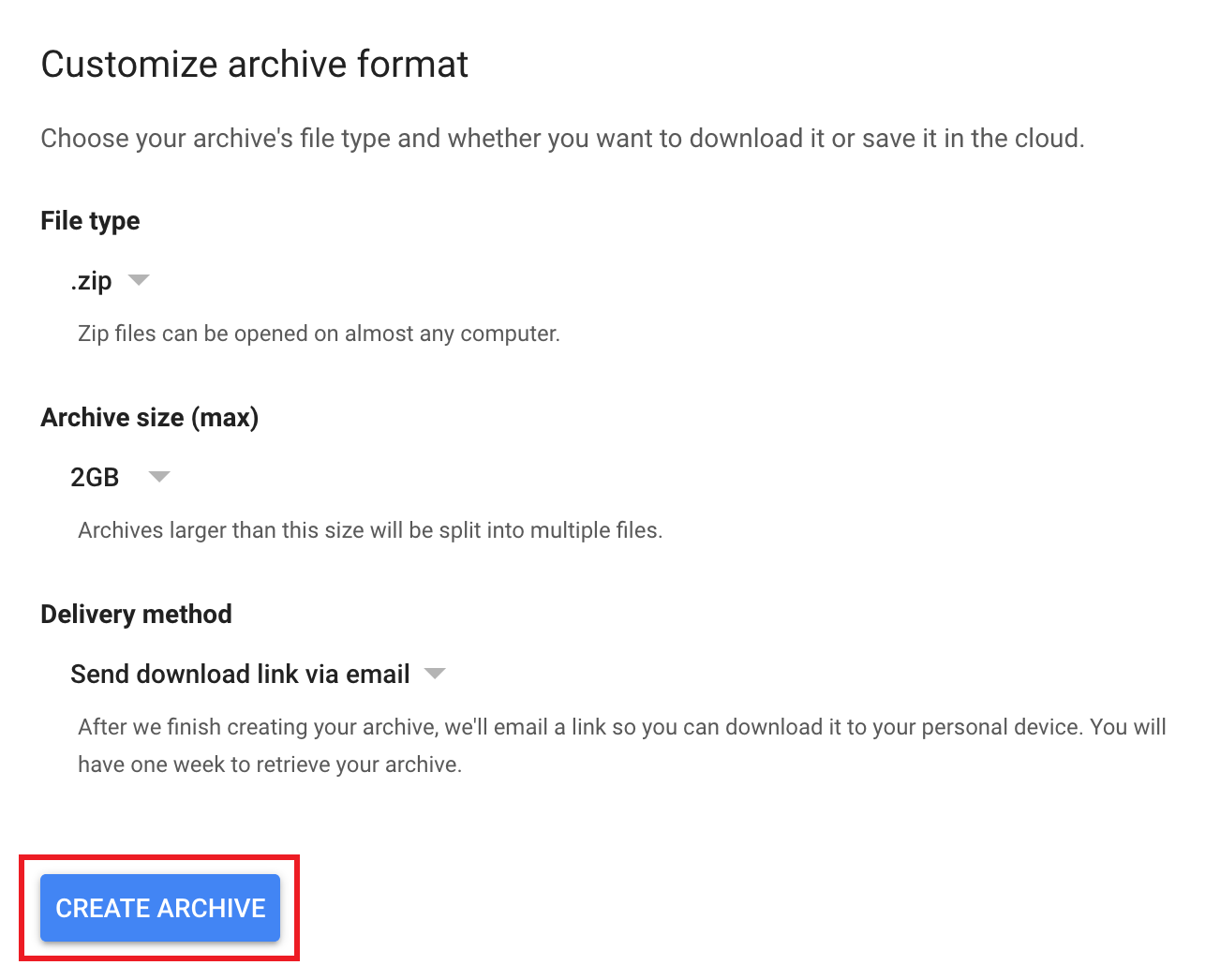 9. Wait until export is complete and click "Download"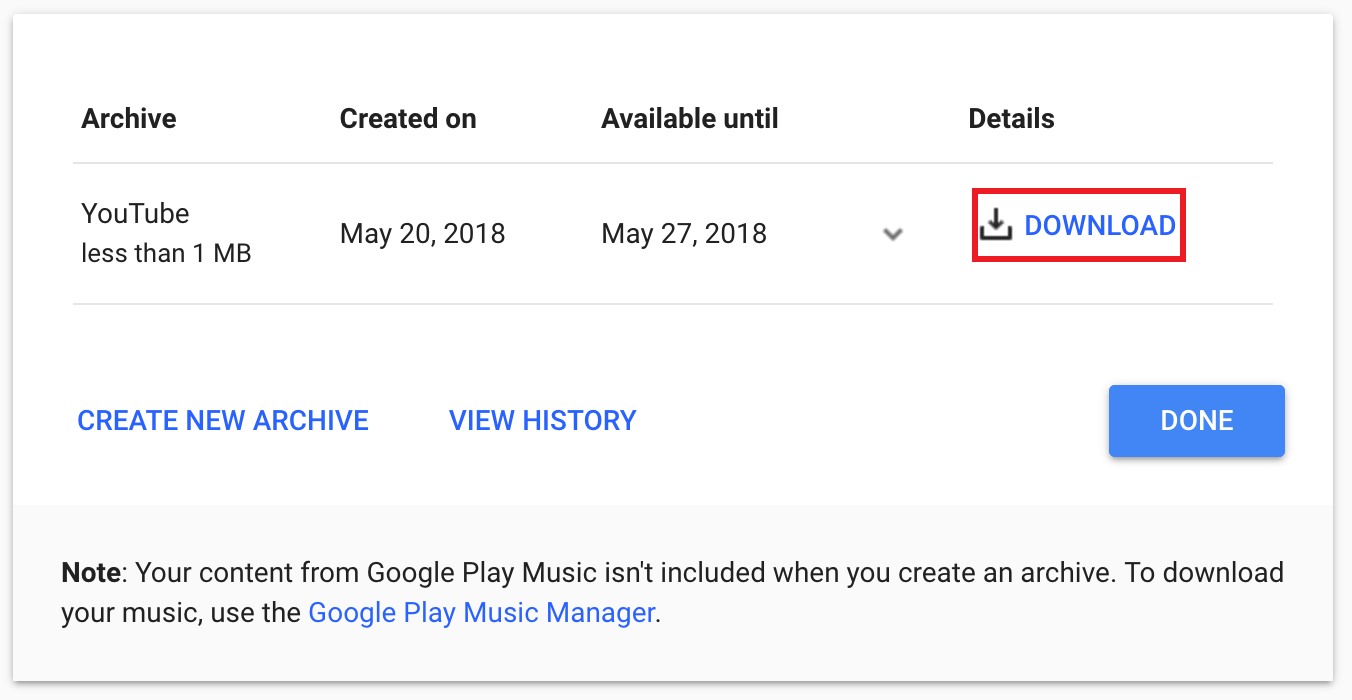 10. Unpack the .zip file and go to YouTube -> playlists inside; open "watch-later.json" file in any text editor

11. Select full contents of the file (Cmd + A on Mac, Ctrl + A on Windows) and copy them.
12. Paste everything you copied to the import text field on Time and Mood
All done! This will allow to import your "Watch Later" playlists, just like any regular playlist.
Hope this article was helpful to you!